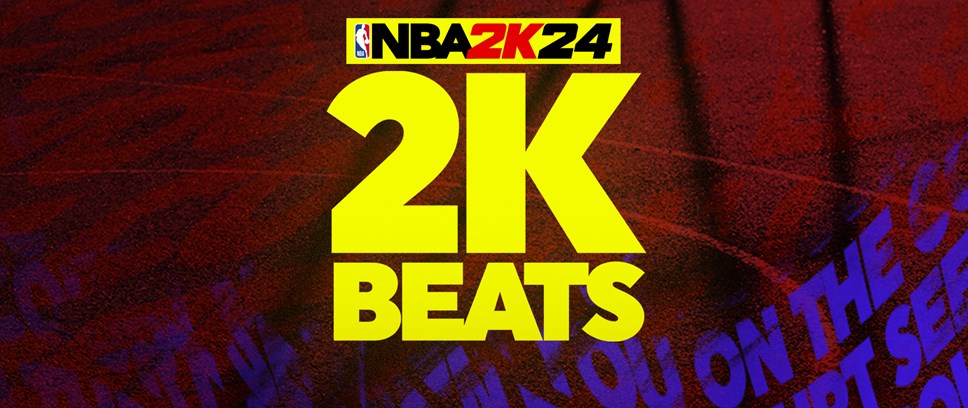 2K Pays Homage to the 50th Anniversary of Hip-Hop with a Global NBA® 2K24 Soundtrack
Celebrating the 25th anniversary of the series, NBA 2K delivers a track list featuring artists like Lil Uzi Vert, Larry June & The Alchemist and more while featuring a Def Jam Recordings Partnership in Season 1
2K today unveiled details around the soundtrack coming in NBA® 2K24. Celebrating the 25th anniversary of the iconic NBA 2K series and the 50th anniversary of hip-hop, the soundtrack features genre-defining songs from the past and present, while looking ahead to what lies in store for the future.
Over the past 25 years, NBA 2K has become an influential platform where basketball and hip-hop culture intersect, creating a place where fans can enjoy the best of both worlds. 2K has partnered with several GRAMMY-award-winning artists including Jay-Z, Travis Scott, J. Cole, and more, becoming the gold standard for soundtracks in video games.
The NBA 2K24 soundtrack pays homage to the hip-hop genre by featuring an extensive track list, composed of prominent producers, lyrical icons, and the next generation of artists. Showcasing Hip-Hop's diverse collection of melodies and beats, NBA 2K24 features "Just Wanna Rock" by Lil Uzi Vert, "Walk" by Kodak Black, "In Ha Mood" by Ice Spice, "Kobe Bryant" by Lil Wayne, "Bad Habit" by Steve Lacy, "hooligan" by Baby Keem, "90 Proof" by Smino & J. Cole, "Breakfast In Monaco" by Larry June & The Alchemist,"Black" by YoungBoy Never Broke Again, and many more.
This year will also bring forward new, exciting things to keep the soundtrack fresh. Def Jam Recordings will kick off Season 1, adding classic songs like "This DJ (feat. O.G.L.B.)" by Warren G, "Hustlin'' by Rick Ross, to current heat such as "GOATED. (feat. Denzel Curry)" by Armani White, "2 Certified" by Hit-Boy & Avelino, and new never before heard sounds like "My Time" by Haiti Babii , "FOLD" by SwaVay, "Dolla" by Navy Blue, "Crazy" by Connie Diiamond, and "Stand Out" by Jex Nwalor.
NBA 2K24 will be available on on September 8 for PlayStation 5 and PlayStation 4, Xbox Series X|S and Xbox One, Nintendo Switch, and PC platforms. For more information, please visit the NBA 2K24 official website.
Developed by Visual Concepts, NBA 2K24 is rated E for Everyone from the ESRB.
Follow NBA 2K24 on TikTok, Instagram, Twitter, YouTube, and Facebook for the latest news.
Visual Concepts is a 2K studio. 2K is a wholly owned publishing label of Take-Two Interactive Software, Inc. (NASDAQ: TTWO).