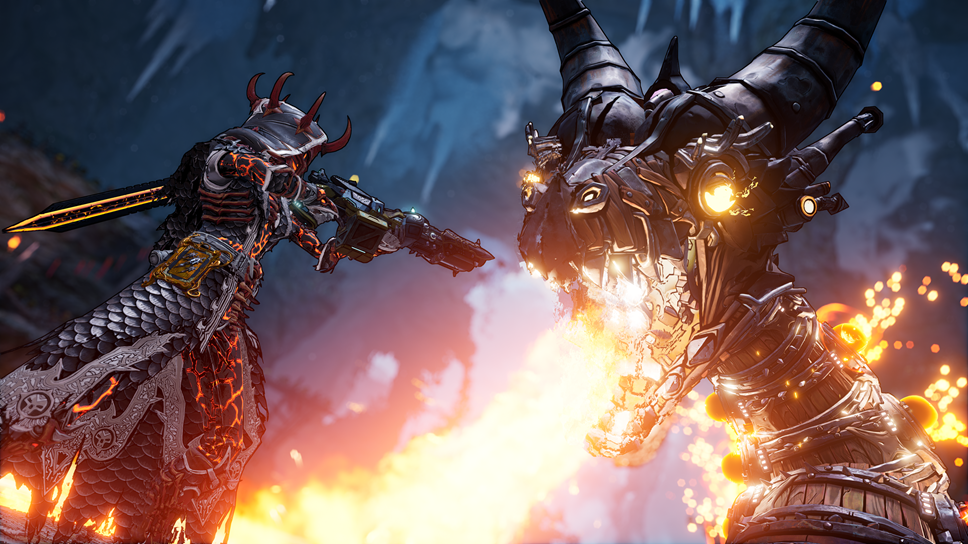 A Brand-New Look at Gameplay for Tiny Tina's Wonderlands®
Check out the thrilling, action-packed gameplay walkthrough alongside details on skill trees for all six classes
Today, 2K and Gearbox Software offered a fresh look at gameplay for Tiny Tina's Wonderlands®. The new gameplay walkthrough features two Fatemakers teaming up for some co-op heroics beneath the treacherous peaks of Mount Craw, an optional area within the game that gives you a sense of the scale of zones you can find off the beaten path. Jam-packed with action from beginning to end, you can check out the latest preview for the upcoming fantasy-fueled looter shooter here.
Additionally, the Tiny Tina's Wonderlands Game Guide has been updated with a full list of always-on Class Feats, iconic Action Skills, and passive Skill Tree abilities for all six classes. You'll start your adventure by choosing a primary class, but it won't be long before you earn a secondary class slot with the Multiclass system to create a truly hybridized character build.
Whether you're looking to start theorycrafting your perfect build right away or want to get a general sense for which classes you'd like to combine for maximum Multiclass might, you can check out all the details on the game's official website.
Tiny Tina's Wonderlands will launch on March 25, 2022 across Xbox Series X|S, Xbox One, PlayStation®5, PlayStation®4, and PC via the Epic Games Store exclusively at launch, and on other PC digital storefronts later in 2022. Pre-orders are now available across all launch platforms, and players can also visit playwonderlands.com to register for the game's newsletter.
Developed by Gearbox Software, the ESRB rating for Tiny Tina's Wonderlands is T for Teen. For screenshots, key art, and other visual assets, please visit newsroom.2k.com. To learn more, please visit playwonderlands.com and follow @PlayWonderlands on Twitter, Instagram, and Facebook.
Online Account (13+) required to access online features. See www.take2games.com/legal and www.take2games.com/privacy for additional details.
2K is a wholly owned publishing label of Take-Two Interactive Software, Inc. (NASDAQ: TTWO).
# # #