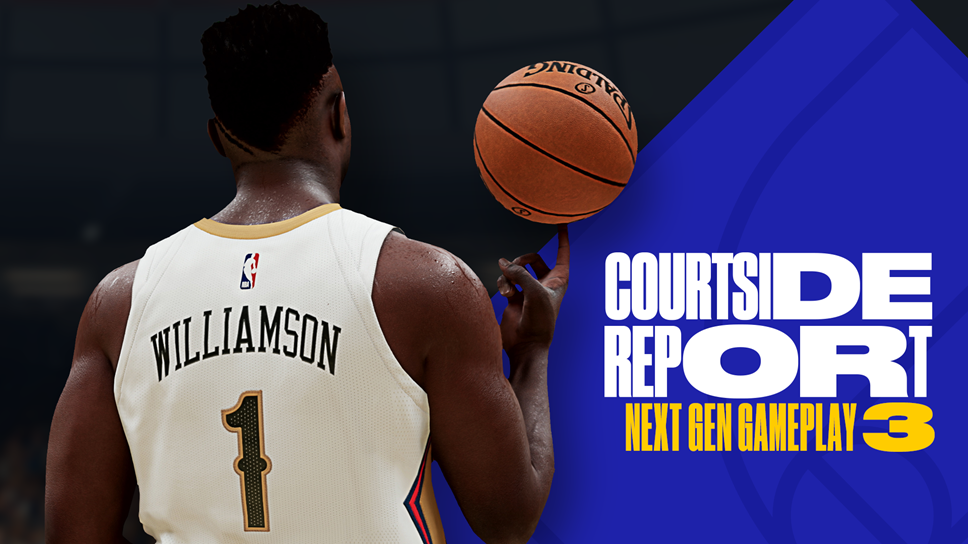 NBA® 2K21 Next-Generation MyPLAYER and AI Systems Revealed in Final Courtside Report
NBA 2K gameplay director Mike Wang spotlights newest developments for MyPLAYER and AI
2K today published the last of three NBA® 2K21 Next-Generation Courtside Reports written by NBA 2K Gameplay Director, Mike Wang. The final report outlines the newest gameplay developments around MyPLAYER and AI that are coming to the next-gen version of NBA 2K21.
NBA 2K21 is built from the ground up to reach new heights in graphical presentation and take full advantage of next-gen power, speed and technology. The next-gen version of NBA 2K21 is an awesome leap forward and the largest game in franchise history.
Please find the final Next-Generation Gameplay Courtside Report here: https://nba.2k.com/courtside-report/nba-2k21-next-gen-gameplay-courtside-report-3
For more information on NBA 2K21, please visit www.nba.2k.com, become a fan on Facebook, follow on Twitter, Instagram, TikTok, or subscribe on YouTube.
Visual Concepts is a 2K studio. 2K is a wholly owned publishing label of Take-Two Interactive, Inc. (NASDAQ: TTWO).
# # #
Contact Information
Ryan Asbury
FINN Partners