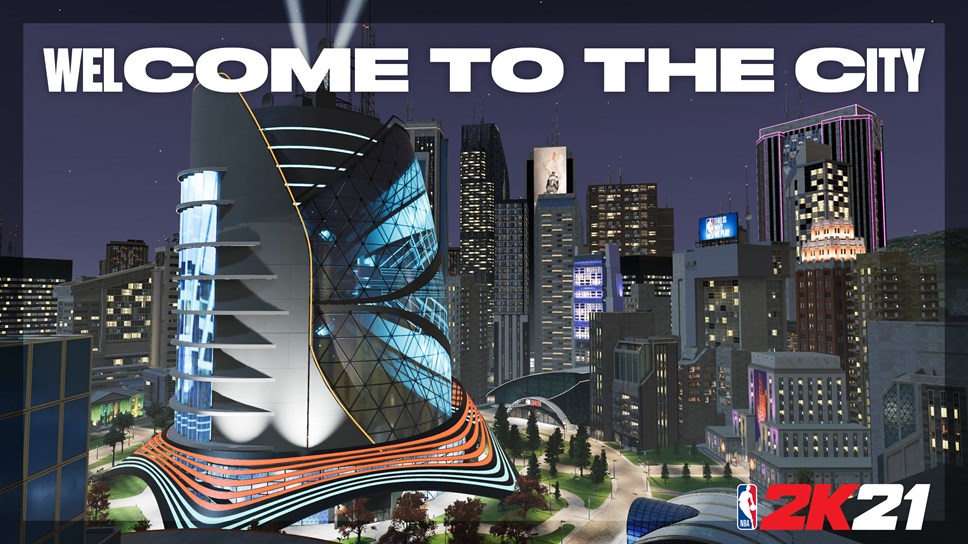 NBA® 2K21 Next-Generation New Neighborhood Revealed in Courtside Report
New multiplayer setting delivers largest virtual basketball community to date, including skyscrapers, plazas, a city center, boroughs, rival affiliations and more
2K today revealed a Next-Gen Courtside Report and trailer introducing The City - the new multiplayer setting for the next-gen version of NBA® 2K21. The most ambitious execution of a virtual basketball community ever with a map many, many times larger than previous Neighborhoods, The City is complete with towering skyscrapers, sprawling plazas, a city center and distinct boroughs controlled by rival affiliations.
Check out The City in the latest Next-Gen Courtside Report here: https://nba.2k.com/courtside-report/nba-2k21-next-gen-the-city-courtside-report and trailer here: https://youtu.be/6VC2zxm3IGQ
The next-gen version of NBA 2K21 will be released on November 10 for Xbox Series X|S globally and on November 12 for PlayStation 5*.
Developed by Visual Concepts, NBA 2K21 for PlayStation 5, Xbox Series X and Xbox Series S is Rated E for Everyone from the ESRB. For more information on NBA 2K21, please visit https://nba.2k.com/.
Visual Concepts a is a 2K studio. 2K is a wholly owned publishing label of Take-Two Interactive, Inc. (NASDAQ: TTWO).
*PlayStation 5 or Xbox Series X|S required to play the next-generation version of NBA 2K21. The PlayStation 5 console will be available on November 12 in the US, Japan, Canada, Mexico, Australia, New Zealand and South Korea, and November 19 in all other regions.
# # #