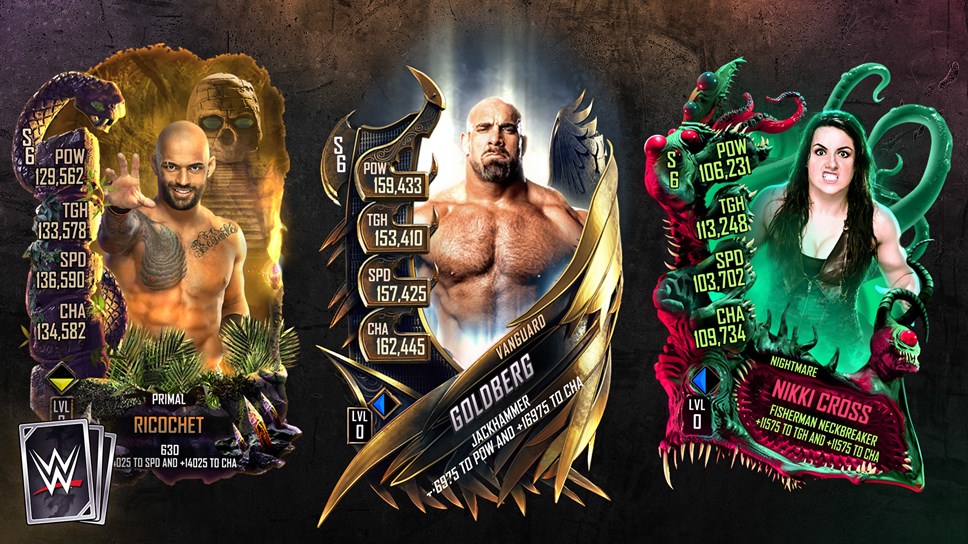 WWE® SuperCard: Season 6 Available Today!
Experience key improvements and all-new features across three exciting new tiers!
New cards. Bigger teams. Better stats. And an all-new way to earn XP and Matches Played while you're at the gym, asleep, at home, or wherever. Season 6 is available today, and it's ushering in fresh ways to play and key improvements to important features.
Collect hundreds of new cards across three imaginative new tiers. Get more out of teams by joining a 20-person squad. Go beyond Pro with new card mechanics. And go to the next level by harnessing the Performance Center location.
S6 is out now as a free update across the App Store, Google Play, and the Amazon App Store.
And WWE SuperCard'®s just getting started -- a new team-exclusive event is planned for this winter and we're celebrating the game's past with our upcoming December remembrance theme. Collect some Legacy favorites while also moving forward with new S6 holiday cards.
WWE SuperCard is available for free download on the App Store for iOS devices, as well as the Google Play Store and Amazon App Store for Android devices. In addition, players can enhance their free-to-play experiences through purchase of individual cards, card packs and more.
For more information on the WWE SuperCard series and 2K, visit wwe.2k.com/supercard, become a fan on Facebook or follow the game on Twitter and Instagram.
Cat Daddy Games is a 2K studio. 2K is a wholly owned publishing label of Take-Two Interactive Software, Inc. (NASDAQ: TTWO).
# # #
Contact Information
Nathan Rillo
FINN Partners