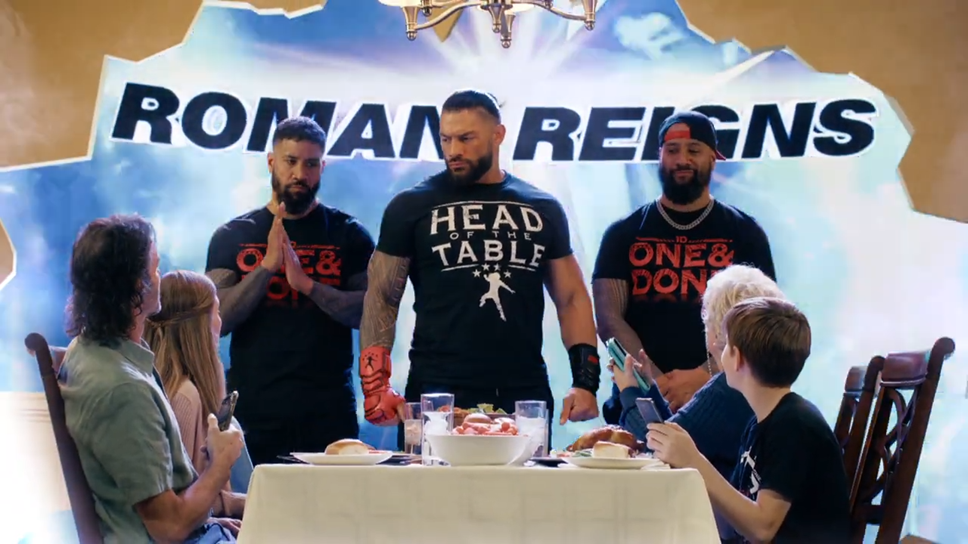 WWE® SuperCard Tags-In for All-New WrestleMania® 38 Tier and Limited-Time New Game Mode
Season 8 content continues to roll out, including new Tag Team Takedown mode, Money in the Bank Takeover and more
2K today announced the debut of the WWE® SuperCard* WrestleMania 38 card tier, including more than 70 new cards featuring fan-favorite WWE Superstars, Legends and Hall of Famers in the collectible card-battling game from Cat Daddy Games. Releasing April 1, fans can look forward to collecting new, more powerful cards featuring Roman Reigns, Charlotte Flair, Ronda Rousey, 'Stone Cold' Steve Austin, The Undertaker, AJ Styles, Becky Lynch, Brock Lesnar, and more.
The latest WWE SuperCard Season 8 update kicked off with a live action ad campaign featuring Roman Reigns and The Usos, tying to Reigns' Money in the Bank Takeover, which runs from March 30 through May 2. The event gives players the honor of acknowledging their "Tribal Chief" while active, during which time the mode will offer additional rewards for climbing to the top of the ladder and taking down the briefcase.
Additionally, in May, an all-new limited-time Tag Team Takedown mode will become available, pairing players together to take on other tag teams. Teams will earn rewards for winning matches and completing milestones. Following the conclusion of the match, the partners will have the option to continue as a team in pursuit of more rewards or can move on in search of other tag team partners without losing any rewards.
Be on the lookout for more great WWE SuperCard activities throughout the month of April, which will see the release of multiple special edition cards players can earn, including an Irwin R. Schyster (aka I.R.S.) card on Tax Day, a celebratory Triple H D-Generation X card, a "Remastered" Bayley card, and more!
For more information on WWE SuperCard and 2K, visit the game's brand new website at WWESuperCard.com, become a fan on Facebook, follow the game on Twitter and Instagram or subscribe on YouTube.
*WWE SuperCard requires iOS 12.0 or later for iOS devices, including iPhone and iPad, as well as requires Android 5.0 and up for Android devices. App includes optional in-game purchases.
Cat Daddy Games is a 2K studio. 2K is a wholly owned publishing label of Take-Two Interactive Software, Inc. (NASDAQ: TTWO).
All trademarks and copyrights contained herein are the property of their respective holders.
# # #