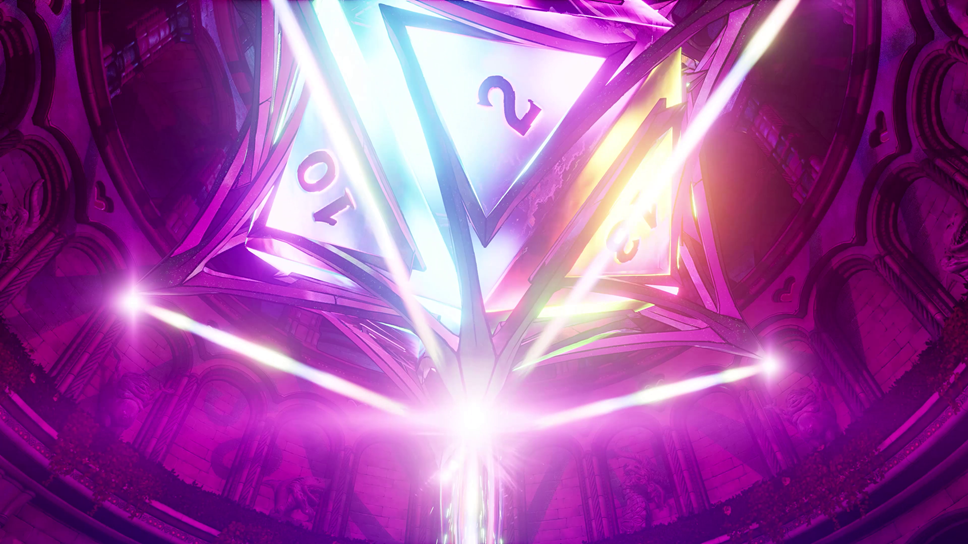 Tiny Tina's Wonderlands® Reveals Endgame Chaos Chamber Experience
New trailer shows off endlessly replayable dungeon that changes with every run
Today, 2K and Gearbox Software unveiled Chaos Chamber, the endlessly replayable core endgame experience for Tiny Tina's Wonderlands®. Within the mythical Chaos Chamber is an ever-shifting portal into a randomized dungeon, full of unique variables, killer enemies, and methods to make your run more or less challenging, depending on how brave you're feeling.
Check out the new trailer for a direct look at the Chaos Chamber and the latest Dev Diary for perspectives from the Tiny Tina's Wonderlands development team on the trials awaiting players, how to get a leg up against enemies, and more.
A Chaos Chamber run consists of three randomized dungeon rooms, a mini-boss fight, three more dungeon rooms, and a main boss fight. Players will work through the Chaos Chamber, selecting between two portals after each room to determine what awaits in the next. Additional factors include:
Crystals: During the Chaos Chamber run, players can collect and utilize Crystals to earn more rewards. Players can amass Crystals by smashing a crystalline, rainbow-glowing die that spawns after completing a room, and by completing optional side objectives that are randomly assigned to each room;
Blessings: By collecting enough Crystals to activate an altar, players can receive Blessings, ranging from increased critical damage or ammo capacity, to melee attack and movement speed buffs, and more;
Curses: The polar opposite of Blessings, Curses are debuffs that last the rest of the run and can make it that much harder for players to survive—but with higher risk comes better rewards.
After completing the Chaos Chamber, a chest full of desirable loot for the taking awaits in the Loot of Chaos area. You'll also earn Moon Orbs, an in-game currency you can spend at an Enchantment Re-roller station to fine-tune your favorite gear. For dedicated loot grinders though, the real Chaos Chamber payout might be hiding in the bellies of the spined, slightly disturbing rabbit statues that will barf up gear when fed enough Crystals.
Tiny Tina's Wonderlands will launch on March 25, 2022 across Xbox Series X|S, Xbox One, PlayStation®5, PlayStation®4, and PC via the Epic Games Store exclusively at launch, and on other PC digital storefronts later in 2022. Pre-orders are now available across all launch platforms, and players can also visit playwonderlands.com to register for the game's newsletter.
In addition, players can pre-order the Tiny Tina's Treasure Trove collectible box. Full of hand-picked, awe-inspiring, premium loot like a Butt Stallion plush and a cloth world map, Tiny Tina's Treasure Trove is an instant heirloom that will impress your friends and make your enemies jelly. Note: Tiny Tina's Wonderlands game not included. Contents of Treasure Trove available in English only. Tiny Tina's Wonderlands Treasure Trove not available in all markets.
Developed by Gearbox Entertainment, the ESRB rating for Tiny Tina's Wonderlands is T for Teen. For screenshots, key art, and other visual assets, please visit newsroom.2k.com.
To learn more, please visit playwonderlands.com and follow @PlayWonderlands on Twitter, Instagram, and Facebook.
Online Account (13+) required to access online features. See www.take2games.com/legal and www.take2games.com/privacy for additional details.
2K is a wholly owned publishing label of Take-Two Interactive Software, Inc. (NASDAQ: TTWO).
# # #