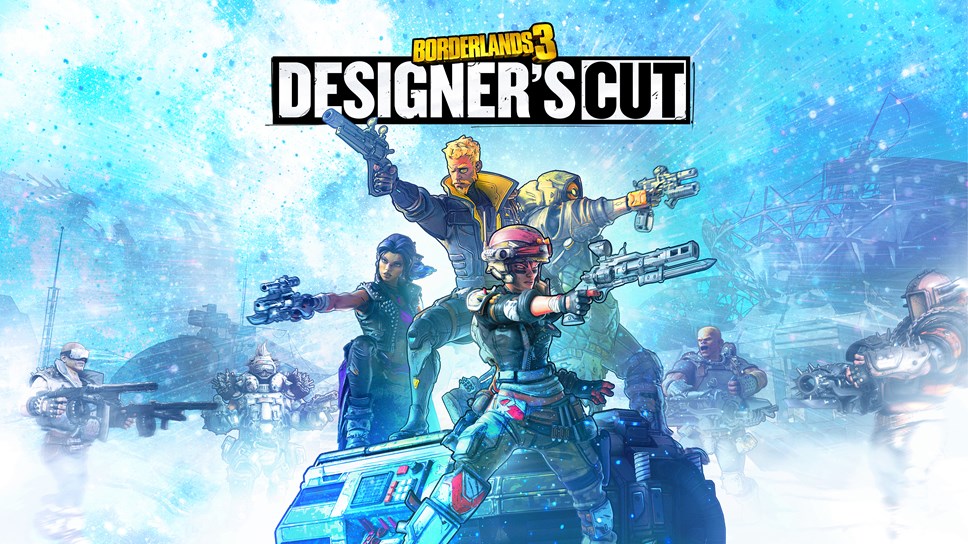 Even More Borderlands® 3 Skill Trees Revealed Ahead of Designer's Cut Launch on November 10
See Vault Hunters Moze and Zane show off the brand new abilities included in their added Skill Trees, part of the upcoming Designer's Cut content add-on
Ready for round two, Vault Hunters? Following the debut of Amara and FL4K's brand new Skill Trees earlier this week, the Borderlands Creator Team today revealed Moze and Zane's new Skill Trees, which will be available as part of the Designer's Cut add-on coming to Borderlands® 3 on November 10.
Players looking for fresh ways to experience Borderlands 3's shooting and looting can wield the power of these additional Skill Trees to develop their own unique Vault Hunter builds. Each Skill Tree offers an exciting new Action Skill, as well as novel passive abilities that can be mixed and matched with existing abilities to create all new ways to play each bona fide badass.
Moze's new Bear Mother Skill Tree swaps her massive pilotable mech Iron Bear for a smaller but totally autonomous mini-mech called Iron Cub, which will rip your enemies to shreds alongside you (at least until its tank runs dry). While Iron Bear and Iron Cub are mutually exclusive Action Skills, the majority of the bonuses that apply to Iron Bear also work on Iron Cub, including its arsenal of Hard Point weapon attachments. This Skill Tree also rewards you for setting enemies ablaze – a perfect fit for fans of Hard Point weapons like the Salamander flamethrower.
Thanks to his new Skill Tree, The Professional, Zane can now equip the MNTIS Shoulder Canon, a high-tech railgun with multiple charges that can snipe enemies with lethal precision. But that's not the only option. When paired with the No Way Out augment – which you'll find further down this Skill Tree – the MNTIS fires a grappling hook that yanks enemies directly to you, allowing you to deal damage up close. It's a completely different playstyle compared to Zane's usual ranged specialty.
For a detailed breakdown of Moze and Zane's new Skill Trees, as well as behind-the-scenes insights from the developers who created them, check out this blog. You can also explore the Skill Trees in full with the interactive character builders on the Moze the Gunner and Zane the Operative pages.
But it doesn't end there! Tune in to twitch.tv/borderlands next Thursday, October 29 at 9:00 AM PT to catch the premiere of the latest episode of The Borderlands Show. This episode will feature the full reveal of the new Arms Race mode, plus developer interviews and so much more.
Both Arms Race and the new Skill Trees are part of the Designer's Cut add-on. Designer's Cut requires a copy of Borderlands 3 to play and can be purchased individually or as part of Season Pass 2. Season Pass 2 will include two all-new downloadable content add-ons – Designer's Cut and Director's Cut – and will be available for purchase starting November 10 across PC, Stadia, PlayStation 4, PlayStation 5, Xbox One, and Xbox Series X / Series S. The Designer's Cut add-on also launches on November 10, while Director's Cut is planned for release in spring of next year.
And don't forget, Borderlands 3's next-gen upgrade will be available day-and-date alongside Microsoft and Sony's new consoles. The next-gen version of the game will be playable at launch on the Xbox Series X / Series S on November 10, as well as on the PlayStation 5 when it launches on November 12 in the US, Japan, Canada, Mexico, Australia, New Zealand, and South Korea and on November 19 in the rest of the world. All players who own or purchase both a copy of the game and a next-gen console will be able to download the upgrade within the same console family for free.
Borderlands 3 is available now on Xbox One, PlayStation 4, and PC. For assets and additional information, please visit newsroom.2k.com.
2K is a wholly owned publishing label of Take-Two Interactive Software, Inc. (NASDAQ: TTWO).
# # #